Connectivity For Transportation & Industrial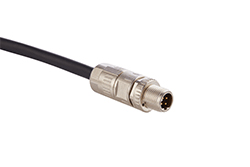 M12 (D Code) to RJ45 Railway Ethernet Cable
M12 (D Code) to RJ45 Railway Ethernet Cable is used in data and signal communication devices for video surveillance and high-speed data acquisition demand, in Railway applications. The shielded M12 and RJ45 connectors are designed for harsh industrial and railway environments.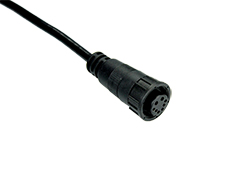 Waterproof Hybrid Power & Data Cable
Portable Ultrasonic Transducer Cable is designed to be a replaceable interconnect device by using USB Type C to Micro B interface. The cable can be adapted with a Hot Plug feature with fiexible cable performance at >10000 bending cycles.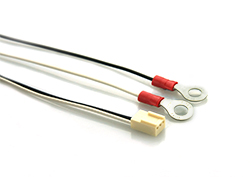 Micro Locking Cable
Micro Locking Cable is designed with a 3mm connector system, plus a wire-to-wire and wire-to board, connector system. It comes with 2 to 12 single row contact positions and 2 to 24 dual row contact positions.
Customised Industrial Machinery Interconnect
Customised Industrial Machinery Interconnect can satisfy a High Mix, Low Volume demand. Fully developed supply chain networks for raw materials sourcing and higher reliability products are qualified by a well-established quality control system.