TIME Interconnect Technology Limited has over 30 years of experience in the electronics industry. We have manufacturing facilities in Shanghai, Suzhou, Huizhou and Dongguan, China.
Our products are used by a number of established PRC and international customers in a variety of market sectors, including communication, data centre, industrial equipment, medical equipment, automotive wire harness and digital cables.
In 2022, the company became a division of Luxshare Precision Limited which enhanced our ability to offer a larger portfolio of high-quality interconnect products and increase design services. Also, it enabled us to reinforce our continued commitment to being a 'world class supplier' to our customers.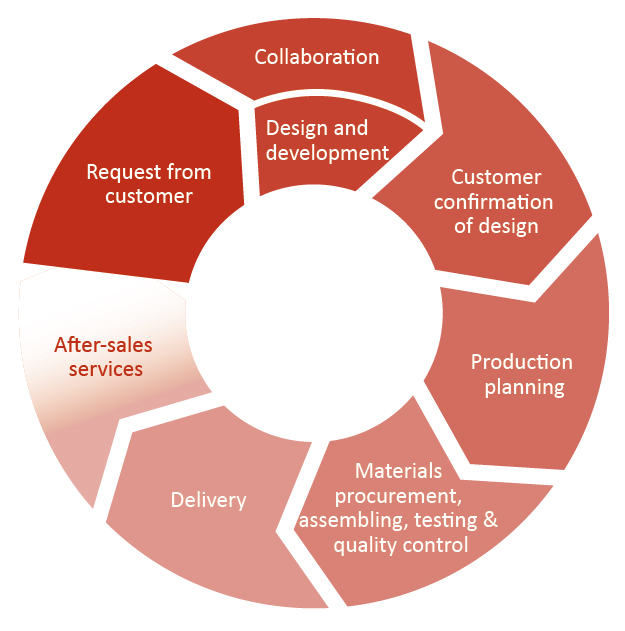 Our business features on customized cable products for a variety of specifications which are used in a wide range of applications. We supply cable products on a Contract Manufacturing Services (CMS) basis, and our cable products are made-to-order, upon receipt of our customers' orders.
VISION :
To be a leading provider of electronic interconnect products, continually recognized as a "Preferred Supplier" capable of delivering world class quality, products and services - EACH and EVERY TIME.
STRATEGY :
To become a Tier-1 supplier of cable products and high performance interconnect products to the market leaders in the 5G telecommunication, data communication, healthcare, transport and industrial sectors.
COMPETITIVE STRENGTHS :