Optical Fiber Cable Solution
MPO (T Mark) Patch Cord
MPO (T Mark) Patch Cord is designed with a push-pull latching mechanism. It is manufactured specifically for multi-fiber ribbon cable. The flat ribbon cable houses multiple optical fibers side by side in a jacket and offers up to 8/12/16/24/32/36/48 Fibers inside the standard connectors. It is ideal for high-density fiber applications.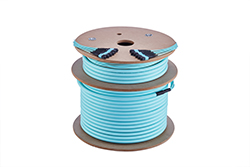 MPO Trunk Cable
MPO Trunk Cable is designed for high density application which offers excellent benfits in terms of on-site installation time and space saving. The product uses Single mode, Multimode OM1, OM2, OM3 or OM4 with LSZH or PVC Jacketed cable to offer minimize bend radius and even cable weight / size. MPO Trunk Cable are factory pre-terminated, tested and packed in lengths of 5, 10, 20, 50, 100 meters or customised lengths.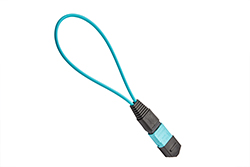 MPO Loopback
MPO Loopback is used to test the transmission capability and receiving sensitivity of network equipment. It is also a stable and effective product for detecting system loops.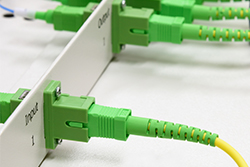 Front Access High Density Optical Distribution Frame
Front Access High Density Optical Distribution Frame is mainly used to distribute the MPO trunk cable into simplex or duplex LC, SC and other conventional optical interfaces. The simplex optical patch cord can directly connect the I/O between the module and main system, which is also possibly to link with a patch panel or client server.