(Hong Kong, 31 March 2021) – TIME Interconnect Technology Limited ("TIME Interconnect", Stock Code: 1729, with its subsidiaries collectively referred to as the "Group") is pleased to announce that Ms. Li Hui, Secretary of Kunshan Huaqiao Government, Suzhou, Jiangsu Province, recently visited the Group's wholly-owned subsidiary, Linkz Industries (Suzhou) Limited ("Linkz"), which is the local benchmark enterprise in Suzhou. This visit was exclusively reported by Suzhou Kunshan City TV.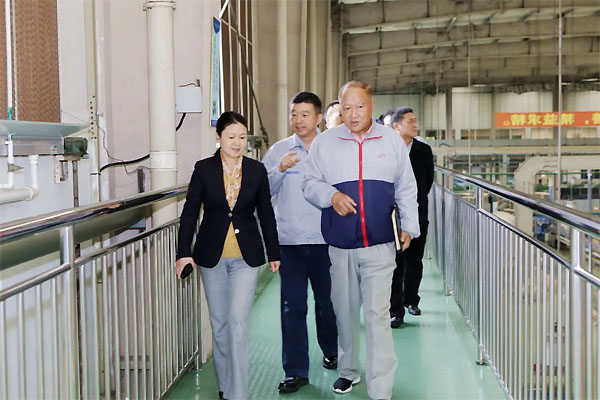 On 16 March 2021, Ms. Li Hui, the member of the Standing Committee of the CPC Kunshan Municipal Committee, Deputy Secretary of the Party Working Committee and Director of the Administrative Committee of Huaqiao Economic Development Zone, visited Linkz.
As a globally recognized supplier of high-quality wire and cable, the wholly-owned subsidiary of the Group, Linkz has experiences in cable industry for many years and is one of the largest specialized manufacturers in Asia that produces and exports digital communications cables, with an annual production capacity of 3.5 million boxes of communication cables. Linkz was also recognized as a "National High-tech Enterprise" as early as 2012, and participated in the revision of national standards such as GB5441.1, GB5441.6 and GB5441.7. It is a state-level green factory, and be recognized as "Provincial Demonstration Smart Workshops" and Kunshan "Invisible Champion" Enterprise.
With the transmission frequency band width, high communication capacity, strong anti-electromagnetic interference performance, no cross-tone interference confidentiality and other advantages, Linkz's Huaxun brand cables are widely used in a variety of professional areas of data and image communications business.
In September 2016, with world-leading technology, high-end technical talents, and intelligent corporate manufacturing and management, Linkz achieved the ANSI/TIA 568C.2-1 (Cat 8.1) and IEC/ISO11801 (Cat 8.2) communications agreement manufacturer, being the world's first company officially certified by UL.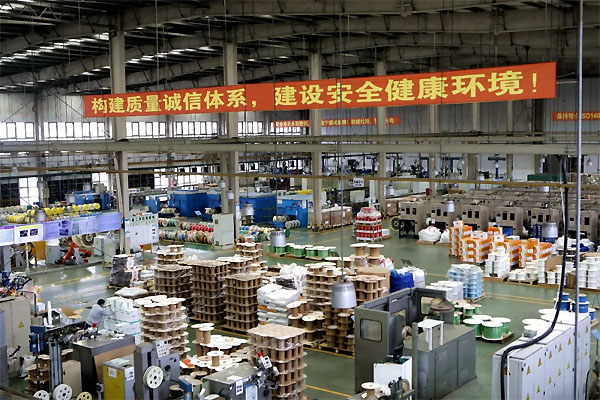 Linkz's factory has a professional cable testing system, a variety of professional test equipment and a U.S. UL-compliant CM, CMR combustion laboratory.
As the booming of the new infrastructure, the demand for wire and cable in related fields is surging rapidly, which accelerates the development of the wire and cable industry. Meanwhile, user's demand for high performance and high quality products is also increasing. In view of above, Linkz accelerated the pace of intelligent manufacturing transformation and upgrading, and actively participated in the construction of national data communication network infrastructure.
Linkz has been continuously upgrading its intelligent equipment to enhance its level of industrial automation and intelligence. Linkz's production capacity increased by more than 20% after the installation of intelligently controlled integrated production lines in the factory. In recent years, Linkz has become one of the 5G cable suppliers of international leading telecommunications companies by virtue of its efficient production capacity and excellent product quality.
Linkz's production capacity was increased by more than 20% with the installation of an integrated production line with intelligent control in its factory.
In addition, Linkz also participated in the industry planning of "Digital Cable" section of the "14th Five-Year Plan", which is prepared by the China Electronic Components Association. With the guidance of comprehensive digital development and comprehensive intelligence, Linkz will continue to promote the transformation and upgrading of the intelligent manufacturing, so as to contribute more to China's smart city construction.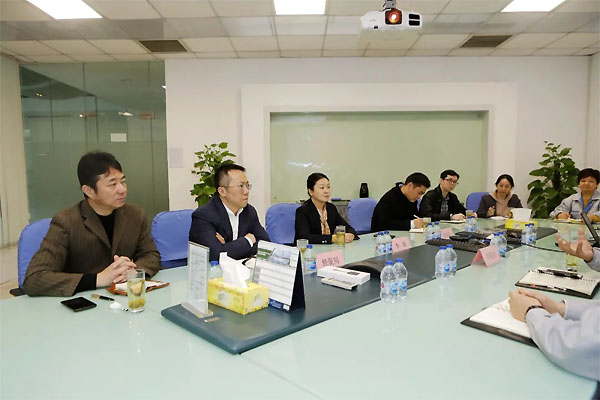 With the support of Huaqiao Economic Development Promotion Bureau, Linkz is committed to the construction of 5G+ smart factories, and strives to become the region's benchmark enterprise with "green manufacturing" and digital production.
"Over the years, the Group has been dedicated into the continuous construction of smart cities and the development of new energy industries. We hope to contribute more intelligent impetus to the construction of smart China, through upgrading the Group's smart manufacturing technology. As one of Asia's largest manufacturers of cables and a local benchmark company in Suzhou, we will take proactive measures to promote the construction of a 5G+ smart factory to meet the fast-growing wire component industry and accelerate the achievement of the goal of smart cities." said Mr. Lo Chung Wai Paul, Chairman of TIME Interconnect.